Friday was yet another interesting day for the Missouri Tigers athletic department.

One week after dismissing its top wide receiver from the football team, booting a transfer center before he ever played a game for the basketball team and having an investigative report conclude that the school should have done more in an investigation surrounding the rape and suicide of a female swimmer, athletic director Mike Alden found out officially that he would need to find and hire a new basketball coach.

Yup, that is right, Frank Haith is no longer in Columbia and has left for the greener pastures of Tulsa.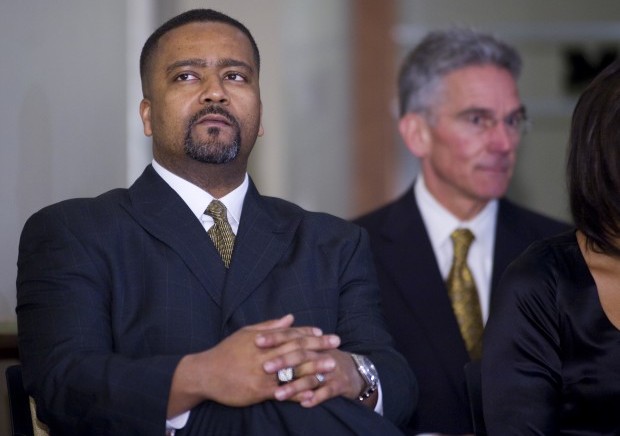 You read that correct. Haith has bolted from Mizzou in favor of Tulsa.

It is difficult for that to sink in completely. It is a perplexing time for the basketball program, which was clearly taking steps backwards under Haith and some of the faithful actually are glad Haith has moved on.

But you can not deny, and there is absolutely no way to sugarcoat, that losing your head basketball coach to an inferior program like Tulsa is certainly damaging.

Of course both sides had to speak on the matter on Friday in dueling press conferences and here are some of the hysterical quotes that came as a result of this uncomfortable, unusual and unconventional turn of events.

By the way, if I have to explain why these are funny, or smell of BS, then you just do not understand.


That's right: Haith told Mike Alden he was taking the Tulsa job via text message.
— Dave Matter (@Dave_Matter) April 18, 2014
Alden says #Mizzou is a better job than it was the day Haith was hired
— Gabe DeArmond (@GabeDeArmond) April 18, 2014
Tulsa president cites Haith's up-tempo offense as a factor. Not so much this past season. MU ranked 209th in possessions per 40 min
— Dave Matter (@Dave_Matter) April 18, 2014
Mike Alden: "Why he may choose to go to the University of Tulsa, that would be something you have to ask Frank."
— Gabe DeArmond (@GabeDeArmond) April 18, 2014
I want to thank Mizzou. Mike Alden was great for me. It was the toughest thing to leave these young men
— Martina Del Bonta (@MartinaFOX23) April 18, 2014
"@MartinaFOX23: Haith: my family loved Columbia...I loved the fan base. But it took a job like Tulsa to leave" interesting
— Gabe DeArmond (@GabeDeArmond) April 18, 2014



There you have it. Some hilarious stuff that you wish was tongue in cheek but is actually not when considering the situation.

This is a coach who texted his boss that he was leaving.

This was a coach that was hired at Mizzou despite a pending NCAA investigation and had an AD that willfully, for who knows what reason, supported him throughout the entire process despite it possibly putting a black eye on this AD's reputation.

This is a coach who failed to make one player better that came through his doors and in fact, many became worst.

This is a coach who just left a job at a SEC school for freaking Tulsa.

Mizzou will see better days on the hardwood, it just may take a long time to recover.

Sponsors: